The 2014 Farm Bill brought CBD to the market.  But the 2018 Farm Bill brought a lot of new companies into the fold.  How can you safely pick a brand of CBD with all of the new noise in the space?  It comes down to connections to the plant, and true transparency in the process.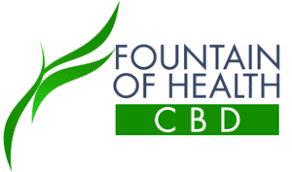 Fountain of Health CBD can look to our farming roots well before the rush created by either version of the Farm Bill.  Our farmer, Chris, is a degreed horticulturist that has been farming commercially since the 1990s.  He was raised in a farming family - he is a 3rd generation farmer to be exact.  Plants are in his blood!  Chris also received one of the first hemp cultivation licenses issued by the State of Colorado in 2015, the first year permits were issued for hemp cultivation in the United States.  He operates his farms using organic practices. It's really beyond organic as he focuses on soil biology with minimal outside amendments.  
Fountain of Health only uses US grown hemp that is cultivated exclusively for CBD production.  We do not ever use imported hemp, or the stalks, stems, or seeds of the hemp plant for our products.  We never use hemp that was grown for fiber either, which is common in the market.  These alternative sources of hemp do not contain the cannabinoid-rich plant material that we use in our products. 
True transparency occurs when products are fully tested by an independent, third party lab.  Fountain of Health products are always full tested for microbials, heavy metals, pesticides, and residual solvents on every batch to verify that nothing is in your CBD products that should not be there.  We also test every batch for potency and terpenes to make sure what should be in the bottle is there! 
The Center for Food Safety, a national non-profit public interest and environmental advocacy organization, completed a study of CBD brands that are commonly found in the Natural Foods space in September of 2019.  They evaluated the 40 brands on extraction method, testing, farming, and transparency.  Fountain of Health received one of the very few A-Ratings issued.  The full report is available here: https://www.centerforfoodsafety.org/press-releases/5732/scorecard-shows-majority-of-hemp-cbd-producers-receiving-failing-or-close-to-failing-grades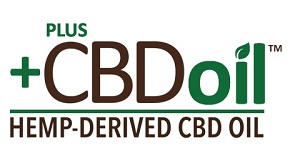 CV Sciences, +PlusCBD(tm) Oil is the leading brand of hemp extracts containing cannabidiol (CBD) available across the nation. Available in a variety of products including topicals, dietary supplements and gummies, CV Sciences, +PlusCBD (tm) Oil full spectrum hemp products offer all the power of the whole plant, including CBD and 500 other compounds such as fatty acids and vitamin E to benefit the body. We call this synergy the "HempTourage Effect." Fill your days with balance, ease and comfort. Discover the power of CV Sciences, +PlusCBD(tm) Oil full spectrum hemp extracts and create a thriving, more vibrant you.
We are proud to offer you clean, affordable, high quality CBD in oils and topicals.  Come Get Well!